Here's a quick update and photos from Eve's latest appearance at Collectormania Glasgow! Also, news about "You, Me and Them" and the charity "Harry's Fund", which the Evelets are now supporting!
Collectormania Glasgow was a really good weekend! Eve looked gorgeous (as usual!), and was lovely as always! From the talk on the Sunday we found out that Eve's new project, You, Me and Them is predicted to start this October, and we are up for a real laugh! The baseline story is about Eve's character, Lauren (who's 33 years of age) and Buffy & Merlin star, Anthony Head's character, Ed (who is 59 years of age). The couple are madly in love, however Lauren's family, and friends are very opinionated of the 20+ age gap in their relationship. I personally can't wait for this new series to begin!
The rest of the talk was also very funny, with stories about John Barrowman, and questions about Torchwood.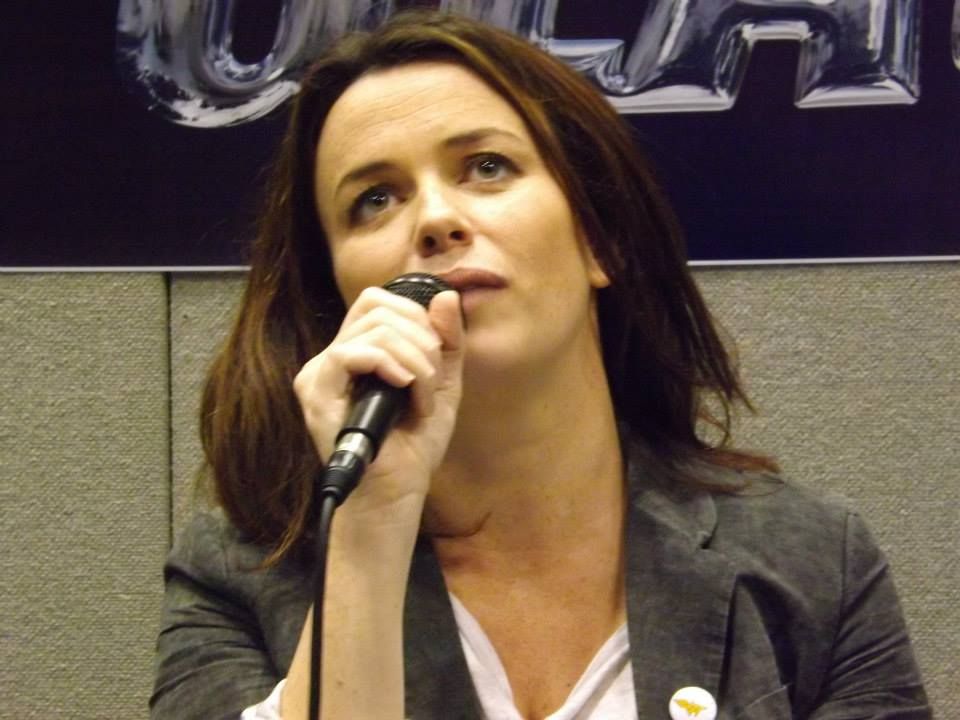 Recently a few Evelets have been making "Evelet" bracelets to make money, that will go to a charity of Eve's choice. This weekend we found out that she want's the money to go towards the Charity, Harry's Fund. The main aim of Harry's Fund is to support parents who have a lost a child. Here is some information about Harry and the aim of the fund.
Harry was a healthy, lively 5 year old golden haired boy who loved to make people smile, he was so full of life, fearless, clever, confident, loving, caring, cheeky and mischievous all rolled into one. He was a free spirit, happy to play with others but just as happy on his own. He was creative and expressed himself in his own extraordinary Harry way.

But on the 13th of September 2011, Harry Nye Patterson tragically died in an accident.

Harry's Fund has been set up to keep the memory of Harry alive in everyones thoughts. He was a typical 5 year old who loved life, made people laugh and was as wicked as they come. The 5 years that he was with us, he touched everyones lives, the impact he had on everyone was amazing.

Being on this earth for 5 years and then to be taken so quickly and suddenly, has to mean something, otherwise why are we all here, whats it all about? Harry's Fund, by keeping harry's memory alive, will do everything in its power to try and find out why, there is probably no answer but we will certainly try for Harry's Parents, Michelle and Christian and Brother, Dylan.

Great things have to come from this tragedy, by developing Harry's Memorial Park for all to enjoy and by giving back through supporting others who have lost a child, Harry's memory will live on forever.
Kai Owen (Rhys Williams in Torchwood) and Steve Meo (Rich in Baker Boys), also support the fund. Here is an idea of what the bracelets that are being made look like! Eve also has one that says "Evelet Queen" on it!
Please get in touch with Claire, who is making the bracelets, to find out where you can get one! You can also donate straight to Harry's fund here!
Hopefully more information about  You, Me and Them will be released soon! More photos from Collectormania Glasgow are due to be up in the Photo Gallery very soon!