Fans of the action RPG video game Dragon Age are in for a big surprise. A few days ago, I discovered that Eve Myles was going to be a voice actor for the game character Merrill in the sequel, Dragon Age II.
Browsing through the Dragon Age Wiki page on the character shows that Merrill appeared in the first game, and is described as an "elven mage and a temporary companion to the Dalish elf Warden during the Dalish Elf Origin and a companion and romance option to Hawke in Dragon Age II."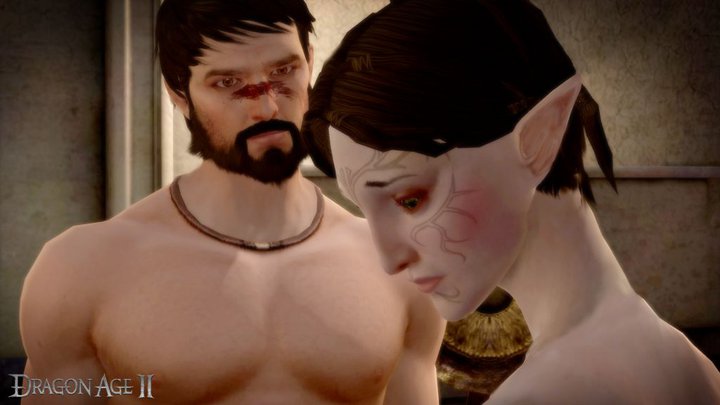 The page also describes what her role will be in the second game.
The Keepers of the Dalish are the masters of ancient lore and guardians of old secrets. Merrill can recite all of known elven history and navigate the Fade… but has very little experience with the world or even her own people. Now in a foreign land, surrounded by dangers on all sides, Merrill must find help for her clan. Whatever the cost.
A demo of the game is available for download via the Dragon Age II website or you can grab it via Steam if you have an account there.
Dragon Age II will be released on March 8, 2011 in the US and March 11, 2011 in Europe for PC, Xbox 360 and PS3 game platforms.
It's pretty amazing to see Eve extend her voice talent into video games because it's a huge market. Not only is she a great actress, but a great voice actor as well.